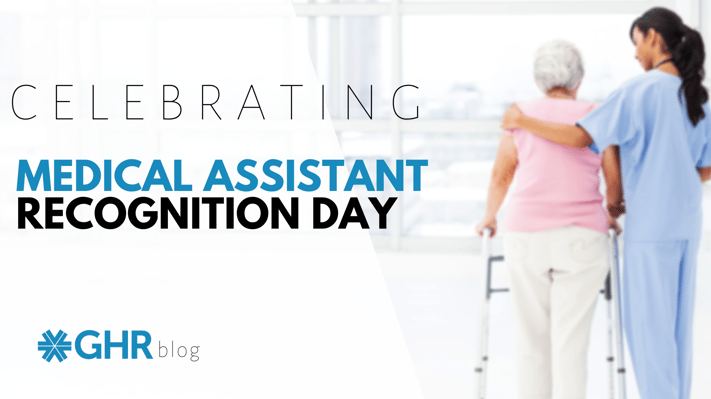 Today is Medical Assistants Day, a time to honor the important role that Medical Assistants, CNAs, PCAs, and those in similar roles play in quality patient outcomes and care in all healthcare settings.
For those who may not know, Medical Assistants provide clinical and administrative support for physicians and other medical professionals by running the front office, drawing blood, administering vaccinations, taking patients' vital signs, and more. Similarly, CNAs and PCAs perform many of those same duties, though are typically in a more direct patient care setting.
These roles are essential components of GHR Healthcare - we work with some truly incredible Medical Assistants, CNAs, and others in similar roles across the healthcare field. In honor of #MedicalAssistantRecognitionDay, we wanted to give them the opportunity to share some of their experiences in the field, so we connected with Kayla and Josie, two medical assistants on assignment with GHR. Here's what they shared with us!
---
Kayla
CNA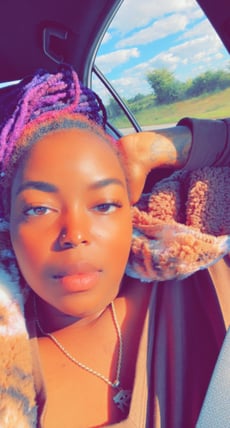 What is one thing you love about being a CNA?
"The many lives I get to touch. I love when my residents share old time stories or recipes with me."
Did you always know you wanted to be a medical assistant, or how did you fall into that decision?
"When I was graduating high school I wanted to enlist into the air force and become a nurse. I was offered a work study at a nursing home to be a RCA and applied. I loved what I did and also cherished the fact that I got to gain some experience under my belt. Now almost 12 years later I am now adding a new chapter to my life and I'll be applying to attend a local institute to become an LPN Spring 2023."
---
Josie
CCMA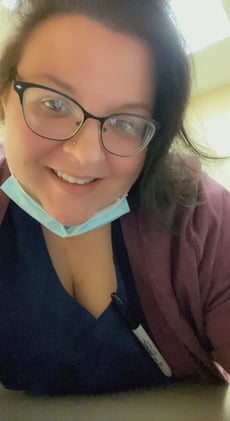 If you could describe the MA career in three words, what would they be?
"Challenging, Educational and Rewarding."
How do you keep your cup filled? (take care of yourself, avoid burnout, etc.)
"Honestly, at the end of the day just try your best to leave work at work and come home with a clear head. Try not to stress about the little things and truest enjoy what you have."
What message do you want to send on #MedicalAssistantRecognitionDay?
"That no matter how hard or stressful work may be become to enjoy what you do."
---
It was a pleasure to speak to Kayla and Josie this week. All medical assistants, CNAs, and those in similar roles are essential, incredible, and highly valued in our communities - they deserve a special day to recognize that. Thank you, medical assistants, for everything you do - Happy Medical Assistant Recognition Day!